Our STALA high-strength classes offer sustainable choices for every purpose. STALA500 is our austenitic strength class which has high strength and elongation properties as well as excellent fire resistance.
High-strength class stala500
STALA500 is austenitic high-strength class for hollow sections. Made for load bearing constructions, STALA500 helps decrease the total weight and material costs of austenitic structures, while adding to the sustainability and visual appearance of the building. 
Why choose STALA500?
STALA500 is available in two high-strength austenitic material grades: 301LN and 316Plus. They are a great alternative to both carbon steel and standard austenitics, such as 304.
In strength class STALA500, these materials come with a yield strength of 500 MPa. With these material grades, the hollow section wall thickness can be reduced by up to 50%, while maintaining the same outer dimensions and bending resistance as tubes made from standard stainless steel. Austenitic tubes with this strength class are suitable for use in general buildings and construction and transport industry.
Benefits
High strength
High elongation properties
Excellent fire resistance
Sustainability
Fabrication with same welding wires and gases as the traditional austenitic grades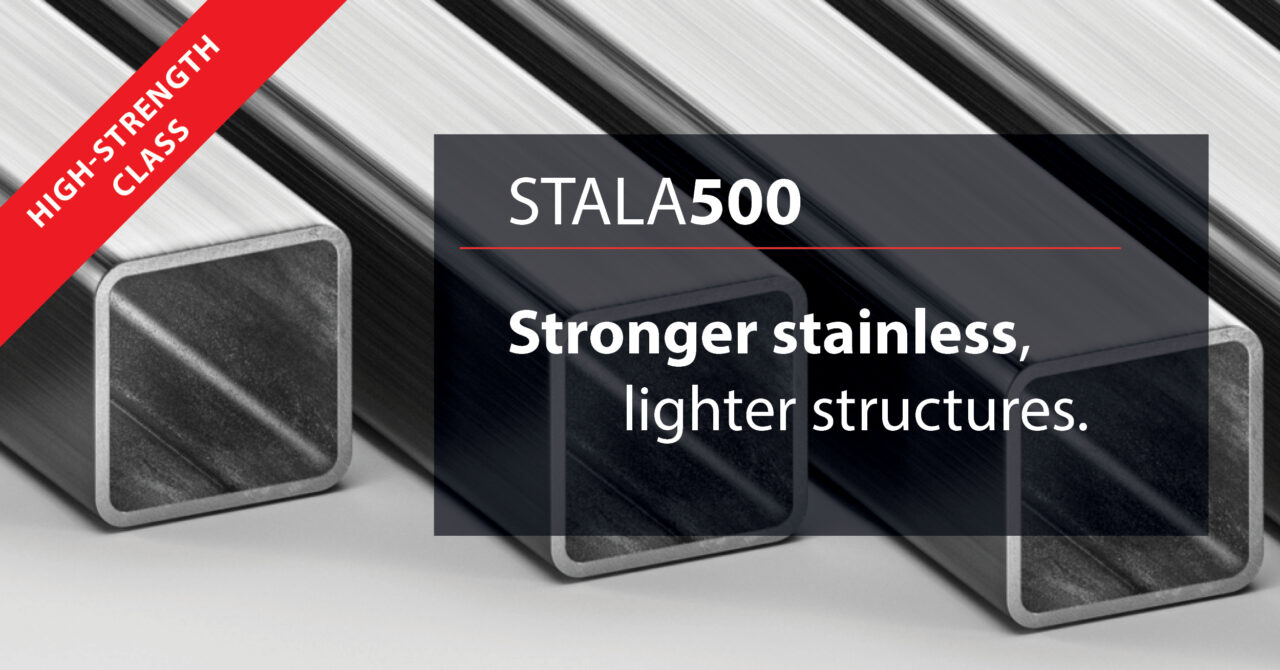 Applications
The high-strength austenitic STALA500 class is suitable for example in
General buildings and construction
Transport industry
Substitute to S460