Our STALA high-strength classes offer sustainable choices for every purpose. STALA350 is our austenitic high-strength class which has advanced strength properties and excellent fire resistance.
HIGH-STRENGTH CLASS STALA350 
STALA350 is austenitic high-strength class for hollow sections. Made for load bearing constructions, STALA350 helps decrease the total weight and material costs of austenitic structures, while adding to the sustainability and visual appearance of the building. STALA350 class is suitable for example in general buildings and construction as well as in balconies.  
Why choose STALA350? 
STALA350 is an austenitic strength class. STALA350 material combines the best features of austenitic stainless steel – a high level of corrosion resistance and toughness and excellent formability and weldability – with lighter weight and lower price. Sustainable, safe, and cost-effective. 
Benefits 
Advanced strength properties in wide range of products

 

Excellent fire resistance

 
In the video you can see a comparison between STALA350 and carbon steel in fire resistance.
Watch the comparison video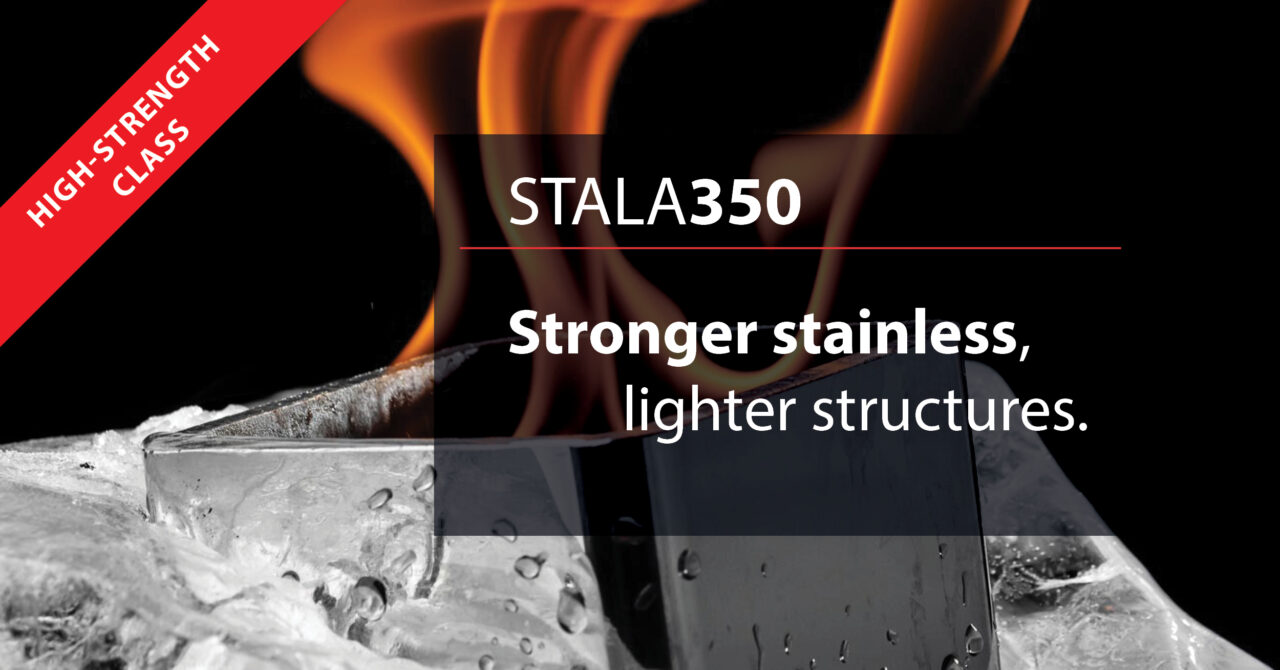 Applications
The high-strength austenitic STALA350 class is suitable for example in
General buildings and construction

Balconies